The
Challenges

Faced
Agriculture & Horticulture operations are facing immense losses due to the numerous problems associated with contaminated water coming from the borewell. The presence of bacteria, viruses and other pathogens in water not only affects the yield and production, but also leads to the spoilage of crops on a large scale through biofilm formation in pipes, leading to further contamination.
A sufficient supply of high-quality water is critical for greenhouse operations. Contaminated water causes several problems like crop spoilage, biofilm formation, algae presence and fungal growth on plants, leading to low yield and losses for the greenhouse owners.
Plant viruses and moulds have the potential to devastate intensively grown hydroponic crops within a matter of hours. The hydroponic system can serve to distribute the pathogen easily throughout the growing shed, making isolation or treatment almost impossible. Likewise, the use of untreated river water for the irrigation of crops has the potential to introduce pathogens such as Pythium and Phytophthora which can result in devastating outbreaks of rot.
Poor Quality Water
Pipeline Blockage
Spoilage
Virus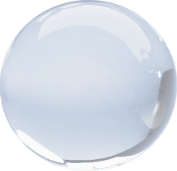 How it
helps
Clo2 is an eco-friendly product used in the agriculture industry. It helps to improve protection against diseases such as Downy Mildew, Phytophthora, Botrytis, Scab, Canker and many others by eradicating bacteria within the water source. This in turn improves the performance of existing pesticides, fungicides etc.
Staron offers low cost and highly effective treatments using automatic chlorine dioxide dosing systems. By effectively dosing the water with low levels of this drinking water approved biocide, biological loading of the water can be minimised, and the spread of disease reduced.
For immediate post harvest treatment, Staron products have the potential to significantly reduce spoilage and extend shelf life without the use of high levels of toxic biocides such as chlorine that can lead to tainting of products and associated regulatory issues.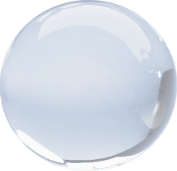 What makes us
different

Powerful formulation
Staroxide kills 99.9% of viruses and bacteria in seconds.

Easy to use
Staroxide does not need to be mixed and measured as with different powders and liquids and can be used as it is.
Reduced Blockages
Staroxide helps in reducing the blockages in drippers, sprinklers and pipelines.

Byproduct-free
Staroxide does not leave behind any residues and does not form THM's or VOC's.

Biofilm-free Pipelines
Staroxide is highly effective against biofilms and thus eradicates it completely from pipelines.
Reduced chances of diseases
Staroxide helps in reducing the chances of diseases occuring in plants through the soil and roots, thus increasing productivity.
Non-Corrosive
Staroxide's unique formulation does not corrode any equipments or pipeline.
Increased Shelf-Life
Post harvest when fruits & vegetables are dipped in Staroxide solution, it increases their shelf-life.
Tablets
Single component powder
2 Components powder
Water Integrated Cleaning System
Water Integrated Cleaning System
STP, ETP and RO plants
STP, ETP and RO plants

Thank you for writing to us.
We will get back to you shortly.
Contact us to explore more about our products and their benefits.