Water Integrated
Cleaning System

(WICS)
Overview
Unavailability or no access to clean water is a problem faced by many individuals and industries. Even though municipal water is provided to many areas, there are some households or establishments that are too far for the municipal corporation to be able to provide a source of clean water. In addition to this, borewell water has a substantial presence of heavy metals such as iron, arsenic, fluoride, etc. - making it unfit for human consumption.
Staron's WICS helps such people to create their own source of clean water. It is an indigenous technology that can be completely customised to the requirements of the customer. WICS is capable of removing impurities, reducing turbidity and the presence like iron, arsenic, fluoride and other heavy metals. It can also be used to cater to the needs of industries such as drinking water, agriculture, livestock water treatment, food and beverage amongst many others.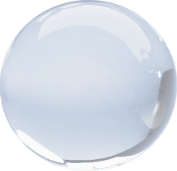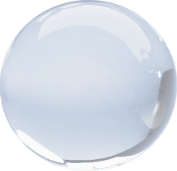 How it
helps
The main purpose of our WICS is to remove the impurities and heavy metals from water so that it can resolve the water-related problems faced by households, farmers, manufacturers and industries.
It clears the turbidity of water and removes dissolved impurities, smell and colour. It is a highly efficient process that can be customised according to the needs of the consumer.
What makes us
different
Highly efficient
Staron's WICS works well for at least 5 years and does not require electricity to function helping customers save money.
Clears turbidity
WICS removes all fine organic and inorganic compounds from the water which results in crystal clear water for human consumption and animal and food processing facilities.
Heavy metal removal
Helps remove the industrial discharge of harmful metallic contaminants from the water.
World class filtration
Since WICS is not subjected to biodynamic instability, it never allows contaminated water to pass through the filter.
Biofouling resistant
WICS has high resistance against biofouling and biocoagulation and thus avoids the formation of biofilms.
What our
customers say
The Staron WICS is a leading integrated water cleaning system in our country and across the globe.
"We have been using Staron WICS system for almost 3 years now with exceptional results. Plant works just as how it was working on Day 1."
Livestock
"Great results and super-easy to use technology. Filters the water to drinking grade level and is literally a plug and play."
Human Drinking
"5 Star reviews! Staron WICS system reduced the iron content from our processing water from a level of 7mg/l to less than 0.3 mg/l. Never seen such an efficient technology."
Food Processing

Thank you for writing to us.
We will get back to you shortly.
Contact us to explore more about our products and their benefits.