Overview
Staron Armour® is a lightweight, spray-on nano polymer coating that protects the surface against multiple factors like: corrosion, rust, heat, impact-related damage, and helps companies reduce their maintenance and downtime. It is a one of a kind spray coating solution designed specifically for pipeline protection, blast mitigation and spall containment. Its nano polymer technology can also be used on machineries to protect their surface parts against corrosion and leakage problems.
At Staron, we maintain the highest standards of practice to continuously develop products that meet the highly dynamic demands of today's market. Staron Armour® is a result of these ongoing developments and has been engineered for achieving maximum durability and limitless application potential.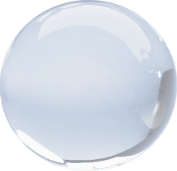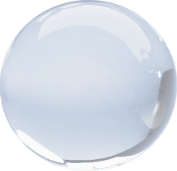 How it
helps
Staron Armour® is a next generation product that allows us to offer tailored solutions to our customers with a bunch of benefits/ advantages:
Protects Surfaces from Corrosion: Staron Armour's coating when applied to any surface be it pipeline or machinery, it forms a layer protecting them from corrosion problems.
Add Years of Life to Surfaces: Staron Armour add years of life to any surface or machinery it is applied to by forming a very sturdy protective layer, thereby preventing the surface from any outside heat and damage.
Highly Cost-efficient: Unlike other forms of coating, Staron Armour

®

is highly cost efficient as one-two layers of coating can prevent surface damage for years. Post coating, the equipments also be washed without any loss of coating.
Environment Friendly: Staron Armour coating has No VOC's, No HAP's & No Toxins, making it environmental friendly and easy to apply.
Improves & Maintains Surface Performance: Our Staron Armour

®

can be applied to numerous surfaces. Owing to its elastomeric properties, it can efficiently maintain the performance of a product as the coating can regain its shape once the load is off, therefore, repairing and preventing any damage to the surface.
What makes us
different
Lightweight
Since it is a spray-on coating, it is considerably lighter than its traditional coating counterparts.

Superior ratio
Being extremely durable and lightweight, Staron Armour® has an unmatched weight to protection ratio.

Highly durable
Staron Armour® has excellent tensile strength, tear strength and flexibility. External sprayed on surfaces are capable of withstanding a bullet or blast impact as well, whereas the internal surfaces can withstand high velocity spalling and fragmentation.
Protects from Corrosion
Staron Armour® coating having resistance properties, helps companies save a ton of money on corrosion and damage problems.

Explosion Proof
Staron Armour coating makes any surface/ equipment or (any other word) explosion proof. By forming a strong "skin/layer" it holds the structure together and prevents fragmentation, reducing the severe damage that could have happened due to the blast.

Harm free
The Staron Armour® does not produce any volatile organic compounds (VOC) or any other hazardous substances.
What our
customers say
The Staron Armour is a transformational innovation that has found applications in almost every industry.
"What an innovation! It literally solves our major problems of pipeline corrosion and leakage."
Oil & Gas
"We are using Staron Armour for a lot of different applications and spraying it on our marine vehicles and equipments with excellent results."
Marine
"We are super proud to say that our projects are safeguarded by Staron Armour from any fire breakout or breakage or termite problem in walls."
Construction
Where it is
used
Applications across sectors
The spray on armour finds its usage across industries. Right from domestic and commercial applications such as vehicle coating and pipeline coating to military applications such as coating of tanks, bunker, armouries, operating bases and much more.

Thank you for writing to us.
We will get back to you shortly.
Contact us to explore more about our products and their benefits.